Talent Scout Presents: Dave Focker live At Gossips

Wednesday 14 April, 2004
If you wanna revel in neural perversion ... If you wanna break down the barriers of sonic prejudice ... If you wanna BE A FOCKER ... come join us. It'd be lovely to see you.

Show starts 8:00 pm, Dave Focker on stage 9:30pm.
Gossips can be found Meard St, off Dean Street, Soho, London W1. Underneath the Pitcher & Piano. Entry is £4 with a flyer. Click the image below to download and print a flyer: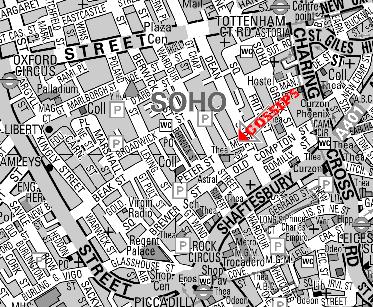 WARNING: if you have a medical condition which could be aggravated by flashing lights or extreme aural trauma ... come along anyway, what's the point in living if you don't take a few risks?